Real Estate Attorney NYC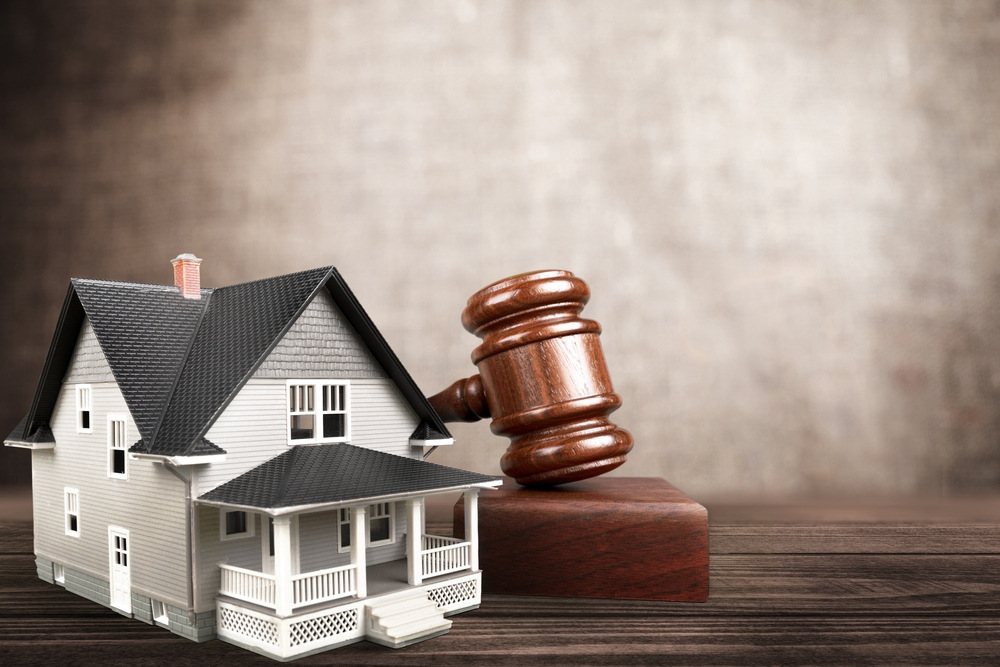 Trusted NY Real Estate Law Firm Providing Hands-On Real Estate Closing Experience To Clients In Queens, Nassau, Brooklyn, and Throughout NYC
When someone is buying a house, co-op, condo, apartment building, or commercial real estate, there will be a real estate closing at the end of the process to finalize the sale. A qualified Real Estate Attorney in NYC from The Law Offices of Frank Bruno Jr. will protect clients' interests In Queens, Nassau, Brooklyn, and throughout NY as they buy and sell many types of real estate. We work closely with our clients to prepare them for real estate closings — we represent them at the closings and provide them with closing statements shortly after the closing.
Whether you are buying a home or investment property, it is important to have an experienced real estate attorney by your side guiding and advocating for you throughout the course of any residential or commercial real estate transaction.
What You Can Expect
A closing is the grand finale of what is often a long process of finding the right property, applying for a loan and negotiating an offer. The closing finalizes the details of the sale and requires a good deal of paperwork at a summit meeting at which all the parties to the sale will be present. This includes:
The buyer
The seller
The closing agent
The seller's real estate agent
The title company representative
At the closing, all buyers need to be present, and bring a photo ID. It is also important that the buyers arrive at the closing having already conducted the final walk-through of the property to look for damage that may require additional negotiation with the seller.
Arrive Prepared
It is crucially important that buyers and sellers alike be prepared for the closing. For buyers, this means bringing all relevant paperwork. For the seller, this includes making sure that there are no outstanding liens on the property.
Payments
The buyer will need to settle the down payment and other costs at the closing. This can be done via cashier's check or wire transfer.
The Role Of A Real Estate Attorney in NYC At The Closing
During the closing, you should have a Real Estate Attorney in NYC present to assist you in reviewing critical documents. Your attorney should make sure that the terms, rates and other information in your real estate contract are correct. At co-op closings, the buyer receives a stock certificate representing the shares of stock/interest in the corporation and a proprietary lease. Your lawyers should carefully review the stock certificate to ensure that it is accurate.
Helping You Avoid Surprises At Your Closing
We prepare our clients in advance for the real estate closing, so that you will know what to expect and there are no surprises. We will work to ensure you obtain proper ownership if you are the buyer. If problems arise at the closing, we will be by your side protecting your interests.
Attorney Frank Bruno, Jr. has over 23 years of real estate experience, including experience in extensive real estate closing experience. The law firm is located in Queens, and we represent clients throughout the New York City and Long Island areas.
Landlord -Tenant Law
Landlord-tenant law, litigation and negotiations in New York can often be a difficult and confusing process, leaving both parties with a number of questions or issues that arise as a result. With the help of the RIGHT law firm, however, you are able to avoid a number of common issues and bypass much of the "red tape" associated with the state of New York.
No matter what side you might be on, our firm will represent you – providing the highest quality legal counsel available today. Our experience affords us the ability to handle disputes, and negotiations from a unique perspective, few firms can match. We are experienced in handling:
Terminations & Evictions
Rent Control & Other Rental Rules
Tenant Rights & Protection
Security Deposits & Returns
Landlord Disclosures and More
For more information on Landlord-Tenant Law & More, contact 718-418-5000
Thirty Day No Lease Holdover
In small buildings where the tenant has no lease, holdovers are almost always the recommended proceeding to evict a tenant even if the reason you are evicting is non-payment of rent. However, if your tenant has a lease, you will probably have to bring Non-Payment Proceeding.
If your tenant does not have a lease and your building is not rent regulated, the tenancy is referred to as a month to month tenancy. In this case, you do not need a specific reason to have your tenant removed. The fact that you want the apartment back is enough. This action is most commonly referred to as a Thirty Day No Lease Holdover. This action is done in two stages:
A Thirty Day Notice of Termination must be served prior to the end of a rental period. This notice will expire on the last day of the next rental period. Example: The rent is due on the first of the month. If a Thirty Day Notice is served before the end of April, it will expire at the end of May. In this example, the tenant would be instructed to vacate before May 31. This notice must be very specifically worded and served in compliance with the Real Property Actions and Proceedings Law. If you are not familiar with these laws, you should not do this yourself.
If the tenant does not vacate by the date specified in the Thirty Day Notice of Termination, a Holdover Petition will be served and the case will proceed to court.
Rent Regulated Buildings In New York City
Here you will find there are links to government websites for great information and free downloads of forms you need to run your business.
Rent Regulation
Rent Stabilized, Rent Controlled or Existing Lease
If your building contains 6 or more dwelling units it is probably subject to the Rent Stabilization Code. In the case of very long term tenants, apartments may also be subject to Rent Control.
If you are not familiar with Rent Stabilization or Rent Control, the first step is to log on to the following page at the Department of Housing & Community Renewal (DHCR):
About Office of Rent Administration Operations and Services
This page will give you a preliminary look at what rent regulation is and how it affects your property.
Very generally, rent regulatory statutes, administrative and health codes, and myriad other rules and regulations govern the maximum amount of rent you can charge and the grounds upon which you may evict a tenant. They also dictate which family members must be added to a lease and which can inherit your apartment upon the death of the tenant of record. In fact, just about every aspect of the management and profitability of your building is covered by local or state statutes. You should take the time to get acquainted with the basics. After that, feel free to ask questions.
Holdovers
Rent Stabilized, Rent Controlled or Existing Lease
A holdover action is used if you want your tenant removed whether or not the rent is paid. The will ask for a money judgment for the amount owed but will, primarily, seek possession.
If your building is subject to Rent Control or the Rent Stabilization Code, you may only evict a tenant for reasons and by methods specified in the codes. Similarly, if your tenant has a lease, even if your building is not rent regulated, the lease will dictate the circumstances under which a tenant can be evicted prior to the lease expiration date. Generally these reasons include the following:
Breach of Lease
Failure to Renew Lease
Illegal Sublet/Licensee
Nuisance
Owner Occupancy
Squatter
Non-Primary Residence
Non-Payment
A non-payment proceeding is used when your main objective is to collect rent rather than have your tenant removed. This action should end in a money judgment for the amount owed and a date certain by which it must be paid. If the tenant complies with the terms of the judgment, the case is over and the tenancy continues. If the tenant does not comply, you will have the right to have a New York City Marshal evict your tenant and give you legal possession of the premises. This constitutes the overwhelming majority of cases concerning rent stabilized tenants and tenants in small buildings where a lease is in effect.
We Can Help. Contact An Experienced Real Estate Attorney in NYC Today.
Contact us today by calling our office at (718) 418-5000 or click the "book a consultation" box below to schedule a time.
★★★★★
Michael P
These guys are the definition of professional. The office is very clean and welcoming. They are experts in their field. Incredibly empathetic and very knowledgeable on all matters family law, divorce, real estate, and trusts and estates. I highly recommend!
more client reviews